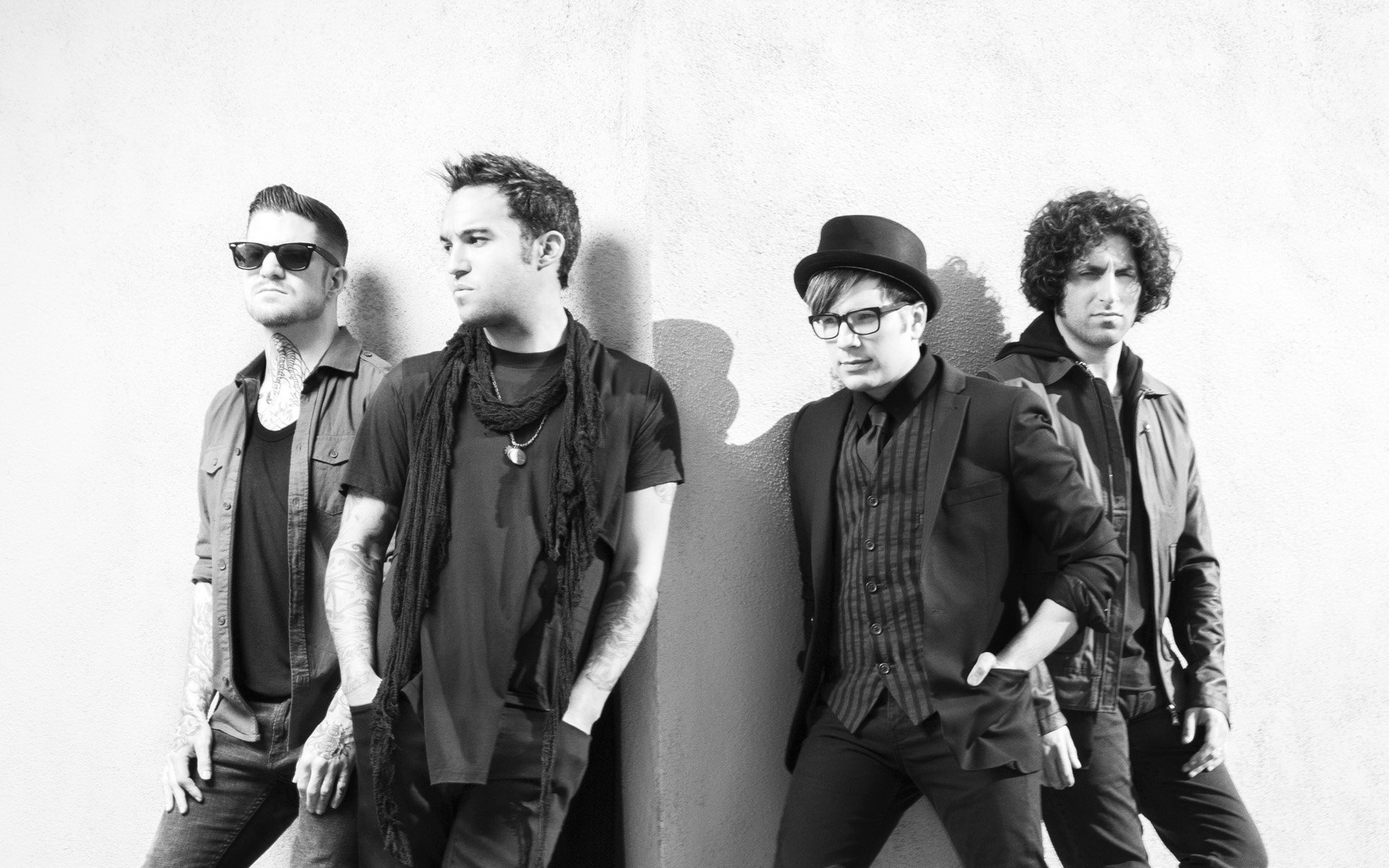 There's a new Ghostbusters movie coming out on July 15th and the soundtrack will feature some epic tunes from awesome artists. Of course you can't have a Ghostbusters soundtrack without the original Ghostbusters theme song by Ray Parker Jr. However, covering the iconic theme is no easy task, so you need the right band for the job and it appears that Fall Out Boy is that band.
Pete Wentz noted on Twitter that he has crossed something off of his dream bucket list because he covered the Ghostbusters theme with Missy Elliot.
https://twitter.com/petewentz/status/738476297635012608?ref_src=twsrc%5Etfw
FOB x @MissyElliott #Ghostbusters collab coming soon 👻 who ya gonna call? pic.twitter.com/teaspEHtEH

— Fall Out Boy (@falloutboy) June 2, 2016
It's safe to say that's definitely one cover that we can all look forward to, but unfortunately we're going to have to wait a little bit longer. You can read the official press release for the soundtrack below.
(New York, New York – June 3, 2016) – RCA Records is set to release Ghostbusters: Original Motion Picture Soundtrack on July 15th to accompany Sony Pictures' highly anticipated feature film Ghostbusters, in theaters the same day.
The soundtrack will feature new music, including Elle King's "Good Girls," which will be available at all digital providers tomorrow. "Good Girls" was written by Elle King and Dave Bassett and produced by Bassett.
Other artists to be featured on the soundtrack include G-Eazy ft. Jeremih, 5 Seconds of Summer, Pentatonix, WALK THE MOON, Fall Out Boy ft. Missy Elliott, Wolf Alice and more. A full track listing will be announced soon.
Ghostbusters makes its long-awaited return, rebooted with a cast of hilarious new characters. Thirty years after the beloved original franchise took the world by storm, director Paul Feig brings his fresh take to the supernatural comedy, joined by some of the funniest actors working today – Melissa McCarthy, Kristen Wiig, Kate McKinnon, Leslie Jones, and Chris Hemsworth. This summer, they're here to save the world! The film is produced by Ivan Reitman and Amy Pascal, and written by Katie Dippold & Paul Feig, based on the 1984 film "Ghostbusters," an Ivan Reitman film, written by Dan Aykroyd and Harold Ramis.
The film will be released in theaters nationwide on July 15, 2016.