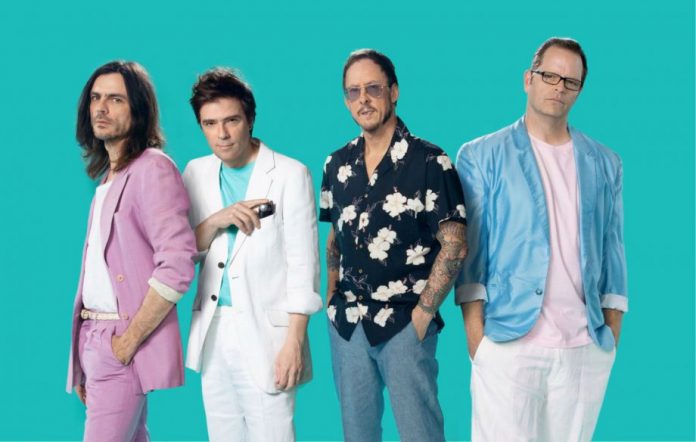 Weezer's cover of Toto's "Africa" has been everywhere over the last few months, and today the band surprised the world when they released an entire album of covers now known as the "Teal Album."
The band dropped a new track from the album which happens to be the TLC classic "No Scrubs" and Rivers Cuomo explained to Apple Music what his thought process was like while working on the cover.
"I just thought it's one of those songs that's freakishly popular. I was trying to decide which gender perspective to sing it from then I saw this tweet that said, 'If you're a guy covering a song by a girl, you gotta keep the pronouns. For those three minutes you're gay.' So I was like, 'Cool, let's try this.'"
Other tracks on the album include "Take On Me" by A-Ha, "Billie Jean" by Michael Jackson, "Paranoid" by Black Sabbath and more.
"No Scrubs" via YouTube, along with the full album via Spotify, can be heard below.