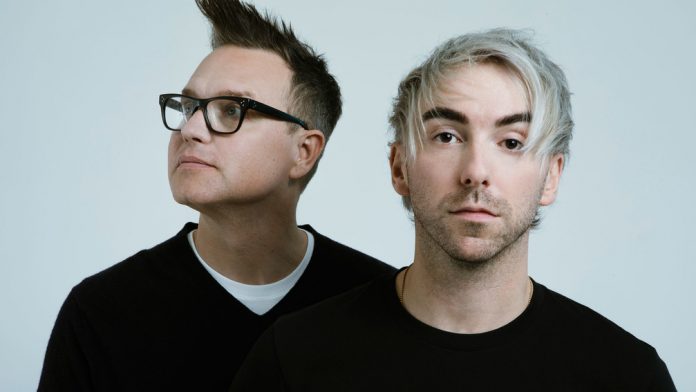 Recently Mark Hoppus has been teasing a new project, and the new project has finally been revealed.
Mark has joined forces with All Time Low frontman Alex Gaskarth to form a new band called Simple Creatures, and the first track has already been unveiled.
"Drug" was released earlier today along with a lyric video, and an EP is expected to be released in March.
Mark Hoppus explained to Kerrang that they chose "Drug" as the first single from the EP because it's always the first song they show people.
"Drug is always the first song we play people when introducing them to Simple Creatures, so it only makes sense that it's the first single. I love the ratty guitar lead mixed with the thumping kick drum. Lyrically, the song is about being destroyed by the things you love."
Alex Gaskarth also shared some insight in regards to the meaning of the song.
"Drug is a song about someone or something you want the most, being terrible for you… Feels great until it doesn't, but then you can't stop."
"Drug" can be heard below.