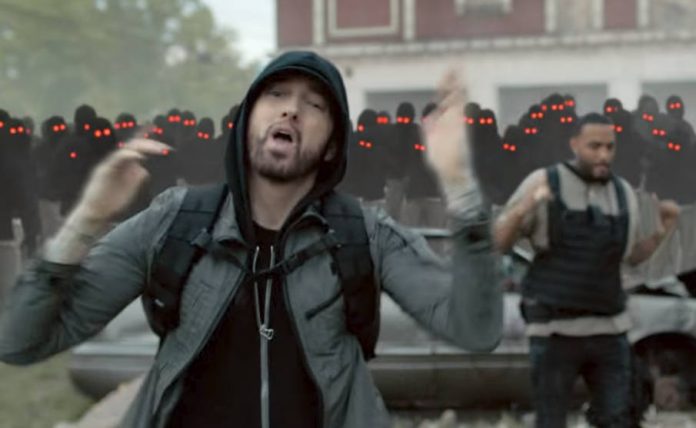 Eminem is without a doubt one of the most popular musicians of all time, and he's got the numbers to prove it.
Em has broken records over the years with his music, and he's just made history once again.
According to Chart Data, Eminem is now the only artist in history who has 7 albums with over 1 billion streams on Spotify.
BuzzAngleMusic also recently published a report containing data which revealed that Em sold more albums than any other artist in 2018, so it's safe to say that he's still doing pretty well for himself.
Congratulations to Eminem.
.@Eminem now has seven albums with over 1 billion streams on Spotify, the most of any artist.

— chart data (@chartdata) January 21, 2019