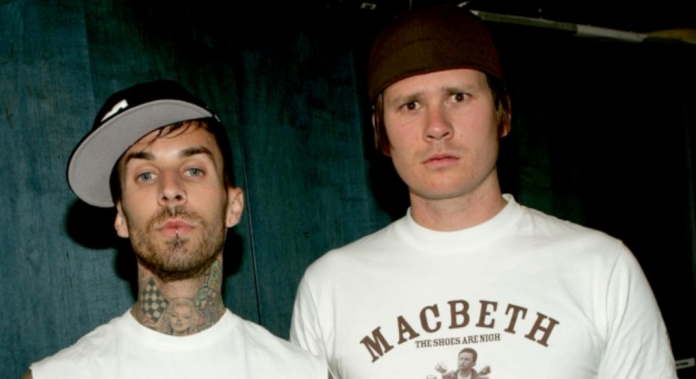 Tom DeLonge is a busy man. He recently launched To The Stars Academy Of Arts & Science, and he's always working on big projects.
Recently though Tom got a call from a familiar friend in the form of Travis Barker, and after Travis asked him to do an interview cameras started showing up as his office. Tom didn't specify what the interview was for, but he did tease that he and Travis talked about "other stuff."
"So Travis calls me and asks me to do an interview… next thing I know all these cameras have invaded my office. I have a feeling he just wanted some super hi-res footage of my body. And yes Blinkies, we also talked a bit about other stuff. 🙂 #TravisAndTomHoldingHands"
This isn't the first time Tom has hinted at working on a project with Travis Barker, but Tom does like to tease, so we'll have to wait and see if something actually happens.
Perhaps a new Boxcar Racer album? Many people feel it's long overdue.