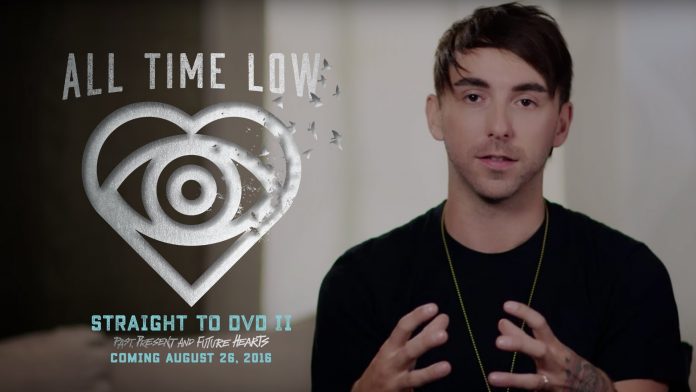 All Time Low is set to release "Straight To DVD II" on August 26th through Hopeless Records and the band has released a new teaser for the upcoming release.
The new teaser features footage of the band meeting fans before the show, many of which traveled a great distance to be a part of the DVD which was filmed in London.
The release will feature a full concert from the band along with backstage footage, B-sides and more. You can check out the latest teaser below.
Track List
01. "Intro"
02. "A Love Like War"
03. "Lost in Stereo"
04. "Heroes"
05. "Somewhere in Neverland"
06. "The Irony of Choking on a Lifesaver"
07. "Weightless"
08. "Remembering Sunday (feat. Cassadee Pope)"
09. "Therapy"
10. "Kids in the Dark"
11. "Guts"
12. "Outlines (feat. Josh Franceschi)"
13. "Damned If I Do Ya (Damned If I Don't)"
14. "Forget About It"
15. "Backseat Serenade"
16. "Time Bomb"
17. "Something's Gotta Give"
18. "The Reckless and the Brave"
19. "Dear Maria, Count Me In"
20. "Take Cover" (B-Side)
21. "Caroline" (B-Side)