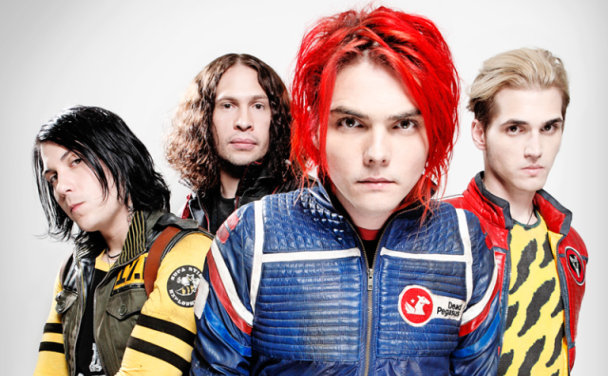 Yesterday My Chemical Romance shocked the world when they released a short teaser video which featured audio from "The Black Parade" and at the end of the video the date 9/23/2016 appeared on the screen.
Along with the teaser video the band debuted a new logo and fans began to speculate about what it all could mean. The internet pretty much exploded shortly after the posts hit social media and many people were hoping that all of the activity meant the band would be getting back together, but unfortunately that's not the case.
MCR took to social media today to thank everyone for the support then they confirmed that they have no plans for a reunion right now. They posted the following on Facebook:
"We've been really touched and blown away by the response to the teaser trailer. We are not touring and there is no reunion planned – only a release for the anniversary of The Black Parade.
Thanks so much for continuing to keep MCR in your minds and in your hearts."