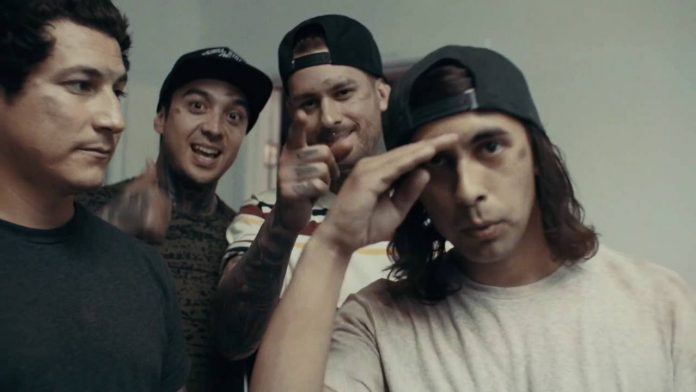 Pierce The Veil have been busy this year as they've been out on the road promoting their latest release "Misadventures."
The song "Circles" seems to be a fan favorite from the album, and Pierce The Veil recently released a video for the track.
The video features the band taking on a haunted house, and it even features an appearance from Matt Pinfield in disguise. The band has now released some behind the scenes footage from the "Circles" shoot and it shows how everything went down.
You can check it out in the clip below.