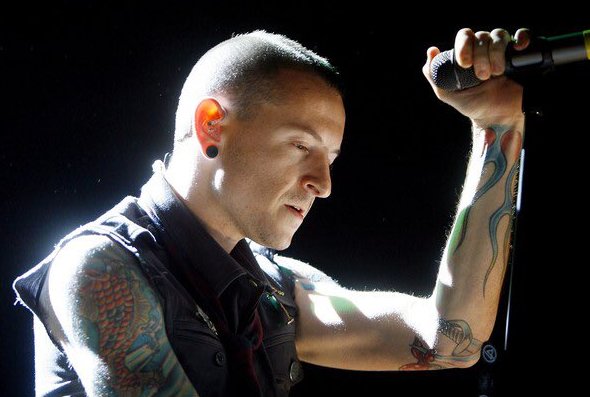 The world lost a beloved singer this week when it was reported on Thursday morning that Chester Bennington of Linkin Park had taken his own life at the age of 41.
The death of an artist is never easy to deal with, especially when they've taken their own life. Chester had been in the spotlight for over 17 years, and throughout the course of his career he touched the lives of music fans all over the world, and help many people overcome their own personal issues with the power of music.
The world is grieving the loss of Chester Bennington, and you can see some of the reactions below.
I am in tears.Chester just told me how happy he was…..He was such a sweet and talented man……Ifeel so sad for his family,band mates and fans

— Nikki Sixx (@NikkiSixx) July 20, 2017
R.I.P Chester Bennington
My thoughts are with his family & friends today
He & @linkinpark are the kindest folks you could ever hoped to meet pic.twitter.com/abS1e4t3Oi

— Ryan Adams (@TheRyanAdams) July 20, 2017
"When life leaves us blind, love keeps us kind." – Chester Bennington. Rest easy sir. pic.twitter.com/RLhmf0UR0B

— Nickelback (@Nickelback) July 20, 2017
https://twitter.com/OneRepublic/status/888103112602505216
Is there any chance It's not true? I don't want to accept it. #chesterbennington

— Oliver Sykes (@olobersyko) July 20, 2017
Chester bennington RIP you made my childhood musical journey a joy you genius @linkinpark

— John Newman (@JohnNewmanMusic) July 20, 2017
artists are ppl compelled to bring beauty into a world that can be so dark. makes sense then that artists are always conscious of darkness..

— hayley from Paramore (@yelyahwilliams) July 20, 2017
… & maybe at times made more vulnerable by it? i don't know. life can be relentless. heart hurts for Chester's family/band/friends/fans.

— hayley from Paramore (@yelyahwilliams) July 20, 2017
https://twitter.com/Stormzy1/status/888117486486409218
Completely stunned to hear of Chester Bennington's passing. My heart is with his family and friends, what an absolutely tragic loss.

— Andy Biersack (@andyblack) July 20, 2017
Jesus No…

— MARY POPPINS, Y'ALL! (@CoreyTaylorRock) July 20, 2017