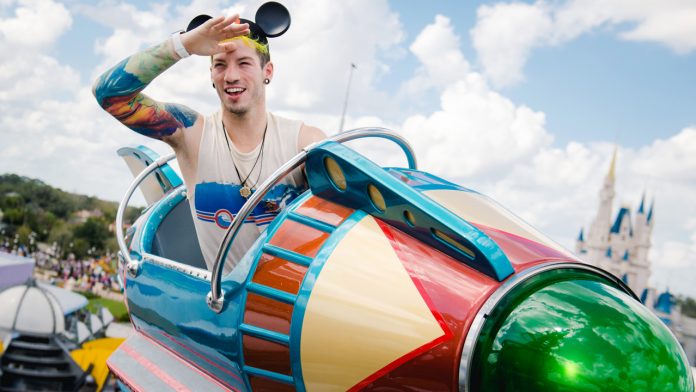 You just never know who's going to show up when you go to a karaoke bar. A few months ago Twenty One Pilots singer Tyler Joseph randomly decided to sing "Stressed Out" at a karaoke bar, and now Josh Dun has decided to get in on the karaoke action.
Dun decided to step up and play the drums on Journey's "Don't Stop Believin'" for a fan's birthday, and luckily he decided to share the moment with the world via Snapchat. Check out the clip below.
Nothing to see here, just @joshuadun drumming for a fan at karaoke 💀 pic.twitter.com/ZbjrSaEtka

— PopBuzz (@popbuzz) June 30, 2017
Remember next time you're in a karaoke bar, you might want to be on the lookout for Josh Dun and/or Tyler Joseph.