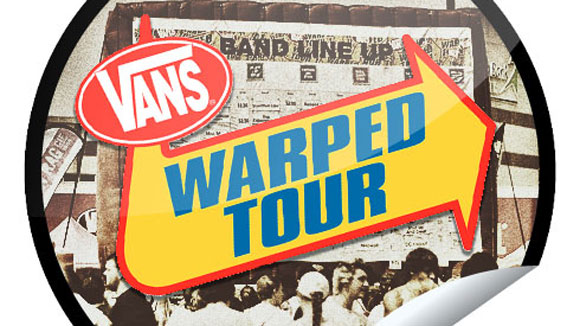 For so long now Warped Tour has been a destination for music fans each and every summer, but founder Kevin Lyman has announced that 2018 will be the last year that Warped Tour will be a full tour.
What will become of the Warped Tour brand is unknown at this point, but Lyman did note that the plan is to do something special for the 25th anniversary in 2019.
Warped Tour is a tour that changed the lives of many by serving as a gateway to a music scene that they didn't know existed, so it almost goes without saying that quite a few people are sad to see it go.
The internet is doing what it does best, reacting to the announcement, and you can see some of the reactions below.
Kids are going to hear the line, "I couldn't wait for the summer at the Warped Tour" and ASK WHAT THAT WAS and I CANNOT

— beis (@katiebeis) November 15, 2017
How did we lose vine and warped tour in the same year how are we this bad at being a society

— will loz (@helldick420) November 15, 2017
I've just been informed that 2018 will be Warped Tour's last tour; no one speak to me for the rest of the year.

— Morgan O'Hara (@MorganEOHara) November 15, 2017
You know Warped Tour is special when there's people around the world who have never been but are sad that it's ending

— Festive Jelly Man swag lord almighty elf daddy 😩 (@ADTR_Tomm) November 15, 2017
the year is 2019, a faint cry is heard in the distance. mark hoppus has come to terms with the fact that he is now stuck waiting for all eternity for the summer at the warped tour.

— sab. (@Sabrineeer) November 15, 2017
an idea: 90s and early 2000s pop punk bands reunite for one last final warped tour

— local skank | 27 (@someneverland) November 15, 2017
every summer I always saw parents dropping their kids off at warped tour & I couldn't wait to be the cool parent and go with my own kids one day, can't believe it will never happen now

— maura (@_3231994) November 15, 2017
my pathetic emo ass is crying over the retirement of warped tour

— siərra (@aspirinorpizza) November 15, 2017
The first time I saw bands like Paramore, ADTR, The Wonder Years, The Story So Far, New Found Glory, Title Fight, etc we're all at warped tour, I can't imagine what my music taste would be without that tour

— Davis (@davislikesbutts) November 15, 2017
it would appear that 2018 will be the final year of the Vans Warped Tour.
maybe now I'll finally grow up and my decade long emo phase will be able to rest in peace.

— Panic! at the Disco Superfan (@realityunf0lds) November 15, 2017
I just emailed my dad "you'll be pleased to know you never have to drive me to warped tour again"

— ali (@pmoreandahalf) November 15, 2017
ultimate 2018 warped tour plot twist: MCR come back for the tour

— sarah 🙂 (@ashpoppin) November 15, 2017