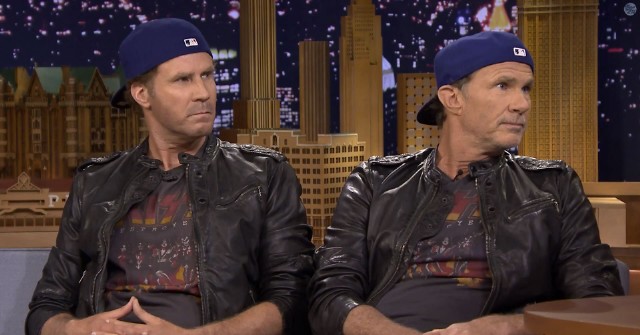 People just can't seem to stop getting Chad Smith and Will Ferrell mixed up, and there's no denying that they look alike. They've even acknowledged the resemblance in the past, and Chad Smith recently decided to have a little fun with a fan after he shouted "Will Ferrell" at him.
Smith recently participated in a performance at the Musicians Institute, and during a moment of silence a fan shouter "Will Ferrell" which prompted Chad to knock over his microphone and storm off the stage.
After his microphone was set up again he returned and asked the fan why he said that. The fan told him that he loves him in response then Smith joked around.
"I'm not Will Ferrell you idiot. Nah, I'm just f**king with you. I think it's great. I'm f**king famous because of Will Ferrell. F**k that guy, right?"
You can check out the hilarious exchange below.