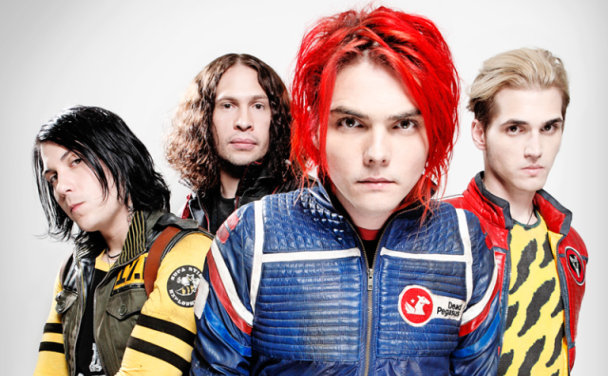 Gerard Way got My Chemical Romance fans talking recently when he said that he wouldn't count a reunion out during a recent interview. When asked about a reunion Gerard responded with the following:
"I wouldn't count [a reunion] out, but at the same time everybody's doing stuff in their lives now that they're really enjoying. In some ways I don't really miss it; It had gotten so big it was very unwieldy. It took a toll on my mental life and personal life. The thing I'm happiest about right now is everybody's relationships with each other are really strong. That's more important than anything else to me."
Although Gerard didn't outright mention that there are any plans for a reunion, the fact that he didn't shoot down the possibility of it happening someday still gave fans a lot of hope.
One fan asked Frank Iero what he thought about the quote, and he responded with the following:
i think sometimes interviewers ask one question out of 100 about the past then use that one out of context answer to get you to click a link https://t.co/Xa59ehhSaU

— frnkiero (@FrankIero) June 6, 2017
A fan also noted that the singer from Bowling For Soup apparently claimed My Chemical Romance will be playing Reading in 2018, but Frank just laughed.
imagine if that's how we chose to announce it? hahahahahahahahaha https://t.co/deVtZLTZNY

— frnkiero (@FrankIero) June 6, 2017