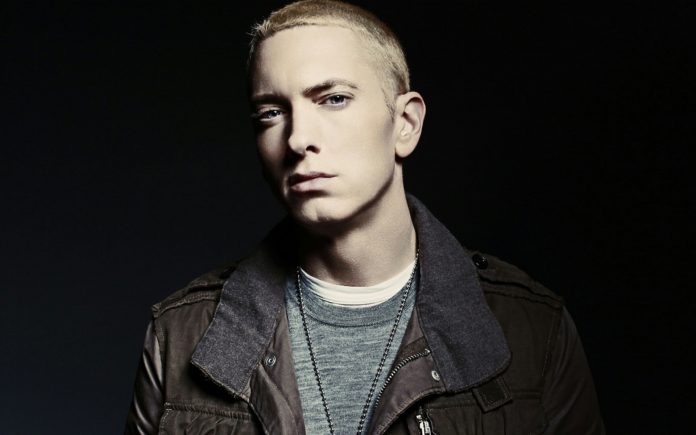 Earlier this year Eminem revealed to fans that he's working on new music, and he also released a track called "Campaign Speech." Things have been quiet since Eminem released the song in October, but he recently appeared on Shade 45's "Hannukah Radio" show and he showed off a rough idea he's been working on for a song.
Eminem shared a hook from a potential song which appears to be titled "What Time Are You Sucking It?" and Eminem jokingly teased that it's his next single. You can check out the short clip below.
@Eminem NEW SINGLE IS FIRE SON!!!! #HANUKKAHRADIO 🔥🔥🔥 pic.twitter.com/fOGonymsC2

— C. R ∃ Y N A (@hybrid_carlos) December 20, 2016
It appears that Eminem was just doing his trolling thing, as he dedicated the song to Paul Rosenberg and DJ Whoo Kid, but then again this is Eminem we're talking about, so you never know.
Either way new music is on the way, and the new hook proof that Eminem is at least working on something.
You can also listen to more audio from Eminem's appearance on "Hanukkah Radio" below.