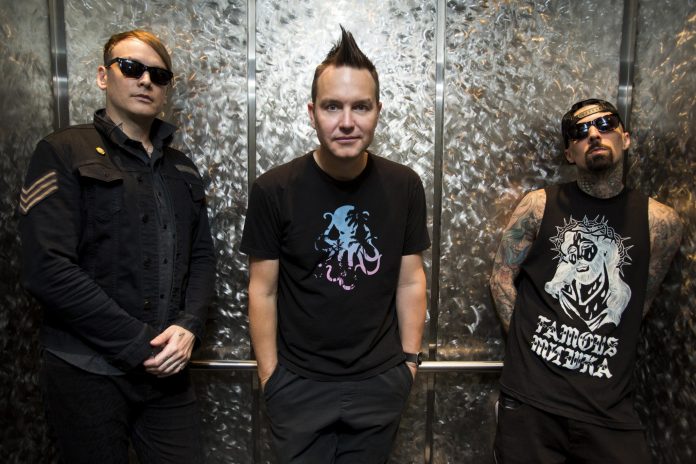 Blink-182 released "California" earlier this month and so far the album has been a big hit with the fans and it even helped them score a number 1 one album.
"California" is a new kind of Blink-182 record because it is the first Blink album that was created without Tom DeLonge. Producer John Feldman stepped in to help Blink-182 find their sound with new singer/guitarist Matt Skiba, and Feldman recently spoke to  about the experience.
When asked which tracks stand out to him, and he mentioned "Built This Pool" along with "Los Angeles." When talking about Los Angeles Feldman went into detail about why the song stands out to him.
"Los Angeles was a really important song for me. There's so much synergy that's happened between [me and Blink]. For all intents and purposes, Blink are a San Diego-based band, and now we're all living in Los Angeles. It's the heaviest song on the album and it was great to be able to capture this heartfelt song about the city we love and embrace as home."
He also complimented Matt Skiba's voice which carries the chorus of the song.
"It also showcases Skiba's voice, that rasp and grit when he sings high. When he sings that chorus it gives me goosebumps. That was the first song we mixed and when I heard the mix I was in my car. I took a picture of goosebumps on my arm and sent it to Mark and was like, 'Dude, we've made it man.'"
Feldman also talks about other aspects of making the album, his career as a producer and more in the full interview which can be read here.