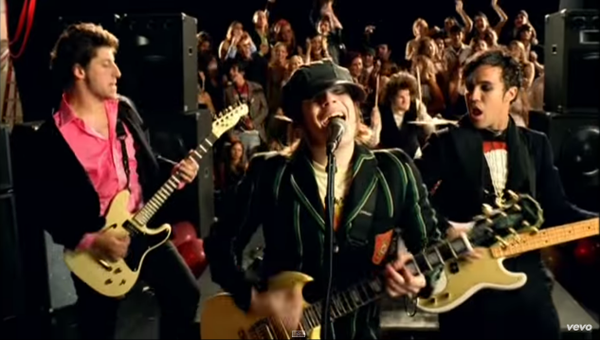 Do you want to own the bass from Fall Out Boy's "Dance, Dance" video? Well, this is your chance.
Adam Siska of The Academy Is has announced that he's giving away the Fender P-Bass that was gifted to him by Pete Wentz. The bass appeared in "Dance, Dance" and the video for "The Phrase That Pays" by The Academy Is.
Adam recently opened a Go Fund Me page to try and raise money for his mother whose home was damaged by Hurricane Irma, and everyone who donates has a chance to win the bass. You can donate by clicking here.
Donate for a chance to win my Fender P-bass (gifted from Pete Wentz in 2006 and featured in FOB Dance Dance video and TAI Phrase that Pays video)https://t.co/xP3ozmmxQM

— Adam T. Siska (@siskybusiness) November 29, 2017
Signal boost ❤️ https://t.co/Lxdr4grH8r

— pw (@petewentz) November 29, 2017