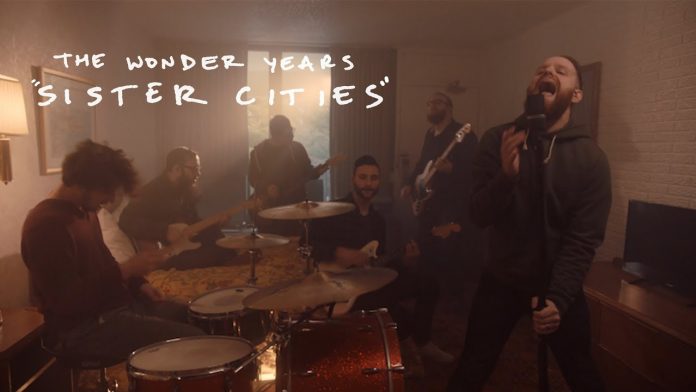 The Wonder Years have been teasing fans for weeks, but today all of the teasing came to fruition when the band announced they'll be releasing their new album "Sister Cities" through Hopeless Records on April 6.
The band will also be releasing a companion book with the album apparently as the following was posted on Facebook:
"Sister Cities is now available for pre-order. The record and book come to you as the sum total of two years of life viewed through the lens of always being elsewhere, two years of travel across five continents documented in songs, photos, journals, poems, paintings and artifacts, two years witnessing the ways humanity towers above all else. TheWonderYearsBand.com"
You can check out the video for the first single "Sister Cities" below.