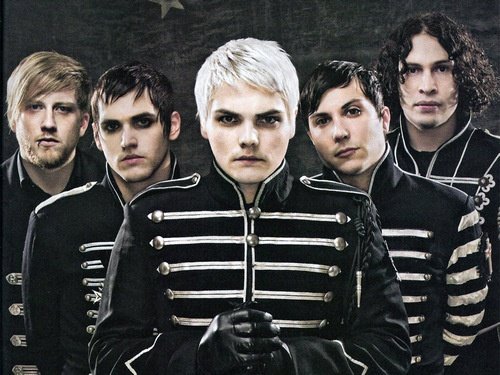 My Chemical Romance broke up several years ago, but the world just can't let the band go. MCR changed millions of lives, and their legacy seems to be stronger than ever.
Each My Chemical Romance album is unique in its own way, but "The Black Parade" is considered to be their magnum opus.
"The Black Parade" spawned several very successful singles for the band, one of which happened to be an upbeat song called "Teenagers."
MCR influenced many bands who are currently working in the music industry, and Palaye Royale decided to pay tribute to the band at their recent show in Camden when they covered "Teenagers" much to the delight of the fans in attendance.
"Teenagers" proved to be the perfect cover song for the band, and you can check out their version below.
Palaye Royale in London, a sold out show ! It was awesome ! ( Camden, November 7th 2017 ) (@PalayeRoyale) pic.twitter.com/4ccxqrnswu

— That Boring Show (@ThatBoringShow) November 8, 2017