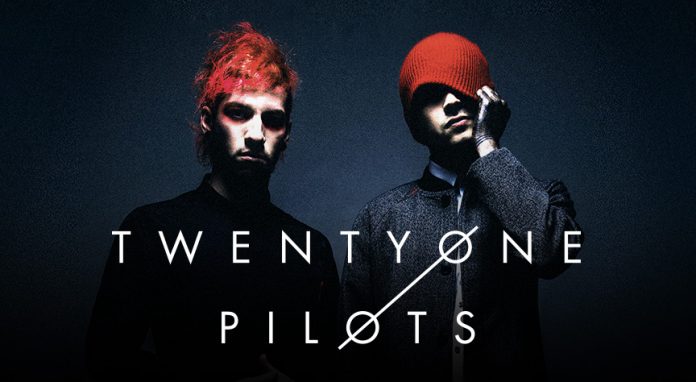 Twenty One Pilots just can't stop and they won't stop. After spending most of the year on the road in 2016, the band is back out there rocking faces off each and every single night and audiences around the world seem to be loving it.
Twenty One Pilots are known for going all out with their live show, as they like to give the fans something to remember. They've done some crazy things in the past and during one of their shows Josh Dunn decided to engage in a little drum battle, with himself.
Related: Band Recreates Every Twenty One Pilots Video With "Guns For Hands" Cover
Dunn took the stage and sat down behind his drum kit while his digital doppelganger did the same thing on a screen behind him during a recent gig in Providence, RI.
Josh Dunn gave it all he had while battling digital Josh Dunn, and it's safe to say that Josh Dunn won. Check out the video below.