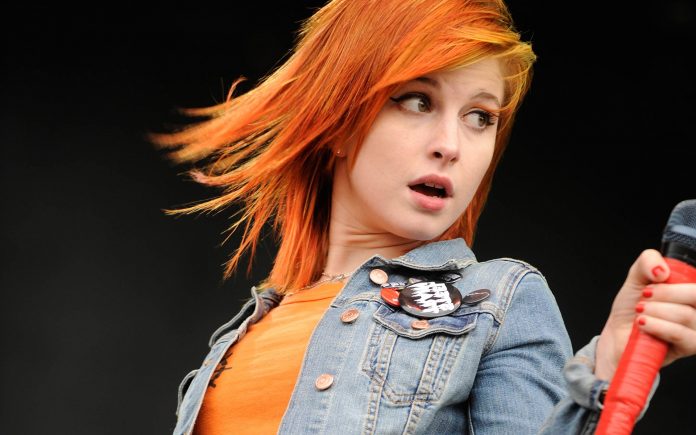 Zac Farro is once again the drummer for Paramore, and he recently confirmed that the band's new album has been completed. As of this writing Paramore have yet to announce a release date for their upcoming album, but it's safe to say the band will be very busy after it's released.
Although Zac Farro has been spending a lot of time working on Paramore's new album, he's still very focused on his own project HalfNoise.
Over the weekend HalfNoise released The Velvet Face EP, and a very special guest joined the band on stage. That guest was none other than Hayley Williams herself.
played on a stage w/ my best @zacfarro. 1st time in like half a decade tonight… in a Chinese restaurant. lost my mind. happy Velvet Face!

— hayley from Paramore (@yelyahwilliams) April 9, 2017
Armed with a guitar, Hayley joined Zac Farro for a cover of Radiohead's "House of Cards" and she also showed off her sweet dance moves throughout the set.
Zac and Hayley doing a cover of "House of Cards" (Radiohead) at the HalfNoise show in Nashville yesterday pic.twitter.com/lsfxNaJDrW

— Paramore Belgium (@ParamoreBelgium) April 9, 2017
scooby groovin' w/ @halfnoisemusic Velvet Face EP release show 🍜 congrats Z!!! pic.twitter.com/vRzBptcYSo

— paramore (@paramore) April 10, 2017
You can check out a video of the band playing "As You Wave" below, and check back here for more updates on when Paramore's next album will be released.