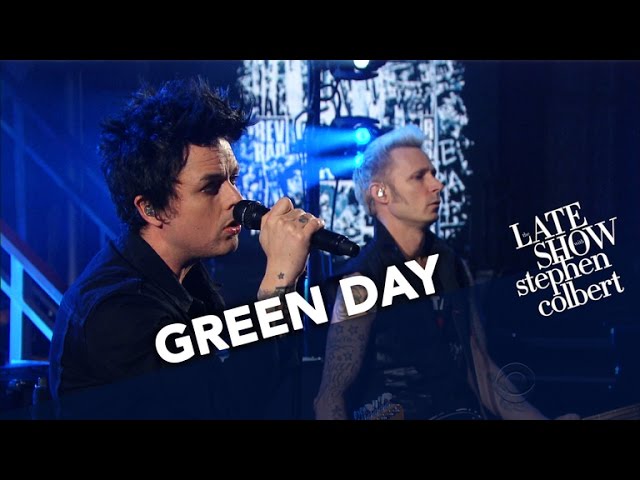 Green Day have released several singles from their latest album "Revolution Radio" and "Still Breathing" is one of them.
2017 has been a very busy year for the band so far, as they've been on the road touring and they've also been making quite a few TV appearances. Green Day stopped by The Late Show with Stephen Colbert earlier this week, and they decided to treat the studio audience, and the millions of viewers watching at home to a live performance of "Still Breathing."
If you're a Green Day fan then you're going to love it and you can check it out below.