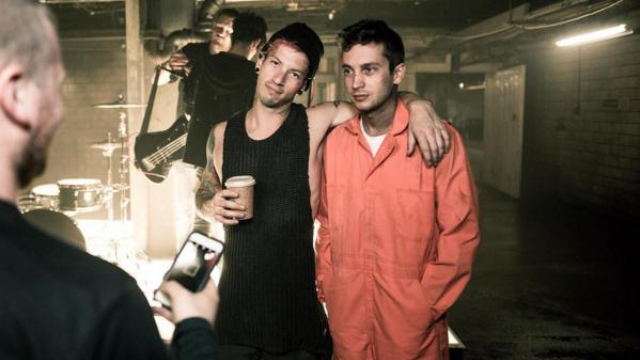 Twenty One Pilots have done some incredible things throughout the course of their career, and in 2016 they broke records, and in 2017 they won a Grammy.
Now the band could potentially be making history once again at the 2017 Billboard Music Awards, as they've been nominated for 17 awards. Yes, 17 awards. As crazy as that sounds, they actually don't top the list for most nominations this year as Drake and The Chainsmokers are both tied with 22 nominations each.
You can check out the list of awards that Twenty One Pilots have been nominated for below.
Top Artist
Billboard Chart Achievement Award
Top Duo/Group
Top Billboard 200 Artist
Top Hot 100 Artist
Top Song Sales Artist
Top Radio Songs Artist
Top Streaming Songs Artist
Top Rock Artist
Top Billboard 200 Album "Blurryface"
Top Rock Album "Blurryface"
Top Hot 100 Song "Heathens"
Top Selling Song (with 'Heathens')
Top Steaming Song (Video) "Heathens"
Top Rock Song "Heathens," "Ride" and "Stressed Out"
You can catch the Billboard Music Awards on May 21 at 8PM on ABC.