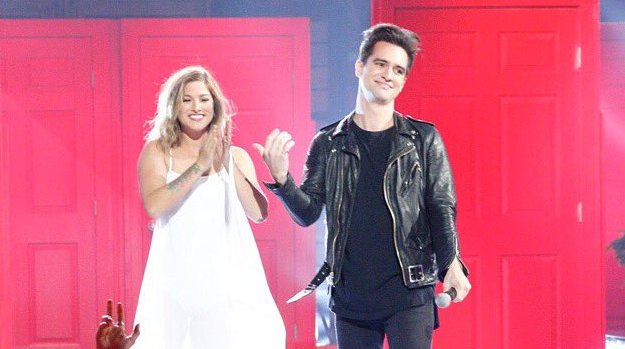 It's not every day that you see a famous artist performing one of their hit songs on "Lip Sync Battle" but that's exactly what happened during a recent episode of the show.
Cassadee Pope went up against country star Dustin Lynch who performed Lou Bega's "Mambo No. 5" but Cassadee had a very secret weapon.
Pope decided to do a little rendition of "I Write Sins Not Tragedies" by Panic! At The Disco and her secret weapon turned out to be Brendon Urie himself. Luckily for Cassadee, Brendon Urie is really good at lip syncing his own song.
Check it out below.