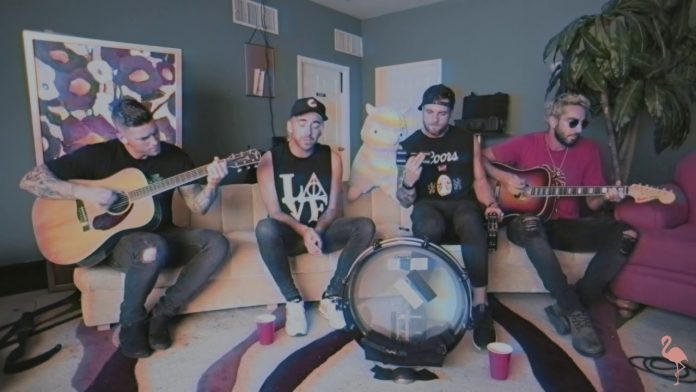 All Time Low recently dropped a video of an acoustic cover of "Teenage Dirtbag" that they recorded in their green room before a show in Asbury Park, NJ, and they also shared a funny story about the cover.
According to the band, later that night the singer from Wheatus actually attended their show.
"We've covered Teenage Dirtbag in the past, so we figured this would be a good one to get in the mix early in our Green Room Sessions series. Crazy story; after shooting this session, we found out that the singer of Wheatus was at the show the same night. The universe is spooky that way sometimes… but I guess it means we picked the right cover. Enjoy!"
The cover can be seen below.