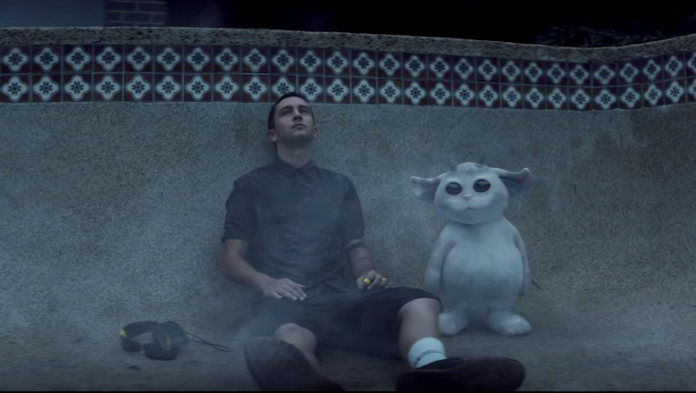 "Chlorine" has been a favorite among Twenty One Pilots fans ever since "Trench" was released, and a new character named Ned recently made his debut in the video for the song.
Ned has since built up quite a fanbase of his own, and during an interview Tyler Joseph explained what Ned means to the band (via Rock Sound).
"Ned is a very important person to us. He's been a friend of ours for a while, we're now just introducing him to the world and our fans have adopted him and made him their own. That was really cool to see. Ned really does represent a lot of things but specifically, I guess you would say… it really represents this idea of creativity and trying to take care of it and trying to please it, or appease it."
"It's kinda that thing in you that tells you whether or not something is good. And when you get to the stage we're at, you realise listening to that becomes more and more important because a lot of people start talking and trying to influence you and the decisions you can make creatively."
Tyler also said that Ned saved the band, and they made the record because of him.
Do you want to see more of Ned in the future? Sound off in the comments below.