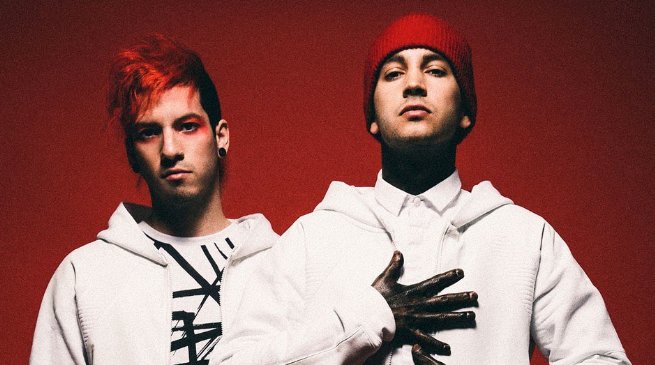 Twenty One Pilots are one of the biggest bands in the world right now, and they've been touring off of "Blurryface" for almost two years. "Blurryface" has done some incredible things for Twenty One Pilots, but the band will finally wrap up the album cycle in June with Tour De Columbus.
The event will see the band play in five different venues in Columbus ranging from the 300 seat Basement to the 18,000 seat Schottstein Center.
The shows are set to take place in June, and they're already sold out. Luckily the band took extra precautions to make sure that the tickets ended up in the hands of the fans an not scalpers.
The band teamed up with Ticketmaster to use their Verified Fan program for the sale. The program works on an algorithm that determines whether the ticket is to be purchased by someone who genuinely wants to see the show, or by someone looking to sell.
The band's manager Chris Woltman noted that the success rate wasn't 100 percent, but he's confident that they got the tickets to the people who wanted them most. Woltman spoke to Forbes about the Verified Fan program, and he also revealed some other tactics they employed to try and make things difficult for scalpers.
"We employed two different versions, one we felt we can control and have complete control, that would have been the smaller shows and going so far as to make sure every fan that bought a ticket, when they showed up they have to present an ID and then they walk into the venue. So you can do that on these smaller rooms, when you've got 300 or 1500 people. It gets very challenging or problematic when you're going into an arena for 12 or 13,000 people. So we used the Verified Fan piece really to just put this into the hands of the fan base. And to go through the systems and the obstacles and the checkpoints that the Verified Fan component would do. I think we walked away and if the early data says anything it says that we definitely put obstacles in place that blunted the scalping community from getting their hands on more tickets. I know that we can sit here and confidently say that we put the vast majority of tickets into our fans' hands. And where we didn't, the tickets that are on the secondary market is a significantly smaller percentage than any of our shows in the last year."