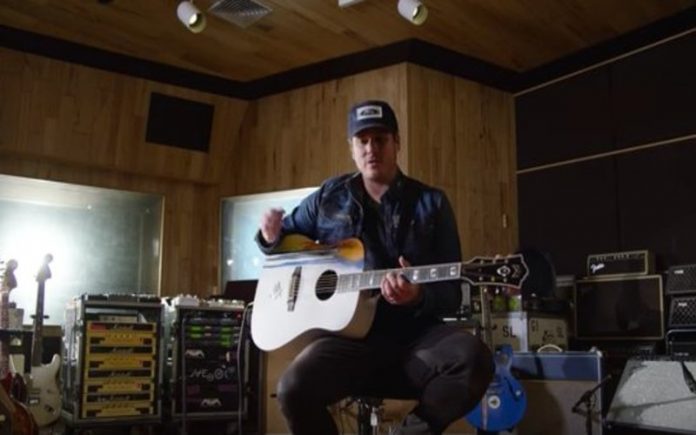 Ernie Ball recently featured Tom DeLonge in their "The Pursuit of Tone" series and in the series DeLonge goes into detail about where he found inspiration for some of his most well known songs.
One of the songs that was featured in the series is Blink-182's "Stay Together For The Kids" from their 2001 album "Take Off Your Pants and Jacket." Tom shared a quick story about his parents splitting up on his 18th birthday and how he saw scratch marks on the floor that day because his father had moved his furniture out of the house.
"I think we hit one something that sounded like adolescents lashing out over being caught in the middle of a storm that they had no control of. You grow up thinking that your parents are more powerful than they are and that they know a lot more than they do and as you get older you start to learn they're just people too. They're about as vulnerable and destructible as you are."
As far as the tone goes he added that he wanted to do something Blink had never done before which is why he loaded up on effects in the chorus.
You full documentary is set to premiere on August 19th but you can check out a clip via Alternative Press which features DeLonge going into detail about "Stay Together For The Kids" and more below.