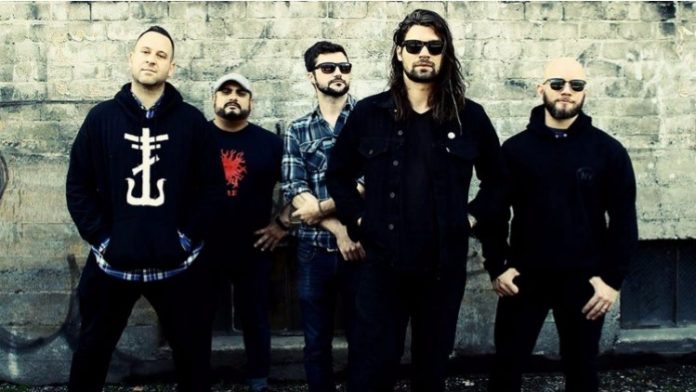 Back in 2014 three promoters launched a monthly emo night in Los Angeles which came to be known as Taking Back Tuesday. The event has since been renamed simply Emo Nite, and fans and musicians alike have enjoyed the event but Taking Back Sunday's Adam Lazzara doesn't seem to be feel to have much love for it.
He recently spoke to Billboard and made it clear that he's not happy about the fact that emo night was once called Taking Back Tuesday.
"Those motherf—ers owe me some money. They're using our name, they didn't ask," he tells Billboard. "It's flattering, I get it. But also, I don't want to become a parody of something I take real seriously. That's the line that those people are walking. They need to understand that they've got to take care with that sh–. You don't make shirts that say, 'Sad as f—.' Like you're making a f—ing joke out of it? F— you.'"
The promoters responded to Adam saying that he might feel differently about Emo Nite if he took the time attend the event.
"It is unfortunate that Adam feels so much animosity towards a night created to celebrate and support the genre of music that continues to embrace his band. Our events have brought together like-minded people who have become a family that support each other. In regards to the financial compensation, what began as Taking Back Tuesday (We never once used the name 'Taking Back Sunday') turned into Emo Nite in a full rebrand in 2016… We have always respected and been fans of this genre and will continue to support it. If Adam ever wants to come experience the event for himself, we're positive he'd have a different opinion and we'd welcome him with open arms. And, at the end of the day, the night was meant for everyone to just have a great time."