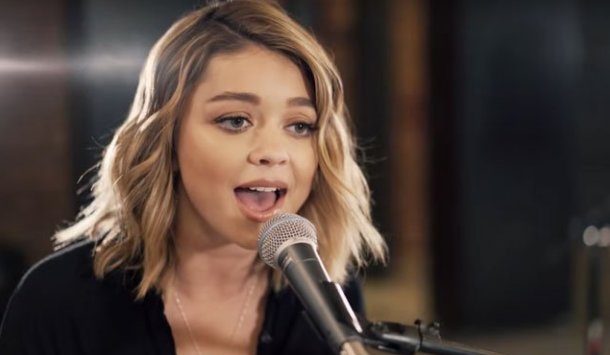 Boyce Avenue recently released their fourth "Cover Collaborations" EP, and this time around they teamed up with Jacob Whitesides and Sarah Hyland to cover a few tracks.
Sarah Hyland leant her voice to two covers, "Closer" by The Chainsmokers and "Don't Wanna Know" by Maroon 5, and she nailed it both times. This version of "Closer" is a much more laid back, acoustic version of the song, and it allows Sarah Hyland's voice to shine as she sings the parts that were sung by Halsey in the original track.
People on social media are praising Sarah Hyland's performance, noting that they had no idea she was such a good singer. However, Eric Stonestreet who plays Cam on "Modern Family" has been in on the secret for a little while now.
We've heard @Sarah_Hyland's singing talent in the makeup trailer for almost 8 years.
Wait till you hear @StarringRico play the jug. https://t.co/qJnmnJfuPt

— Eric Stonestreet (@ericstonestreet) November 14, 2016
You can check out the cover below.