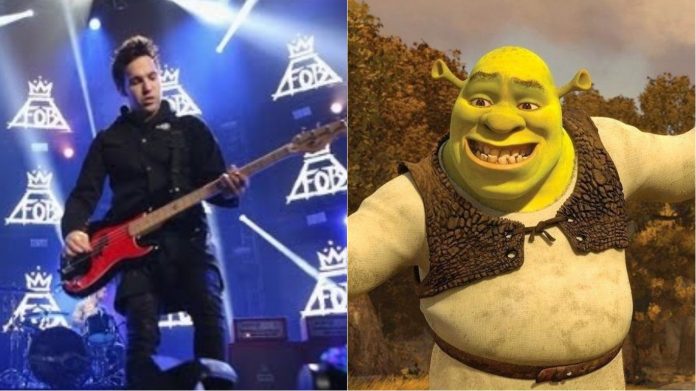 Fall Out Boy are currently busy promoting their new album "MANIA" and Pete Wentz recently spoke to Dax Shepard on the Armchair Expert podcast, and Wentz opened up about some of the band's experiences writing for movie soundtracks.
Wentz revealed that at one point the band had written a song for "Shrek" but he noted that apparently it wasn't a good fit.
"So we did that and we did the song 'Immortals' which was for Big Hero 6. Then we've written for movies before that have not happened which is an interesting process," Wentz said via Rock Sound. "The first time we wrote was in 2004/2005 for Shrek. They had temped in a song. Maybe it was The Rolling Stones. So we met and they said 'here's the song we have temped in' and showed us the rendering and it looked weird. Then we went back to the studio and said 'well they asked us for that but they don't know that's what they want'. We should give them what we think they want. You can imagine how that went. They ended up using the Stones song because whatever. So when we wrote for Disney's Big Hero 6, that one was a really cool process because we were involved, but at the same time you're writing for somebody else's thing."
You can check out the full episode below.