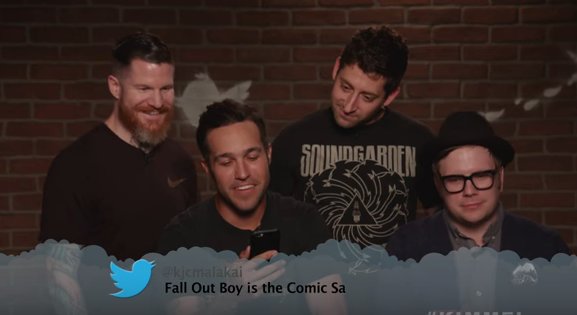 When you become famous it's basically inevitable that there will be people out there who dislike you. Musicians have to deal with hate every day, and Jimmy Kimmel recently put some mean tweets front and center for some of the biggest music artists in the world.
Fall Out Boy, Green Day, Blink-182, Usher, Maroon 5, Pink and more recently participated in Jimmy Kimmel's latest Mean Tweets segment, and these tweets are not for the faint of heart.
Some of them are pretty brutal, but it's hard no to laugh while watching your favorite musicians get roasted.
Check it out below.