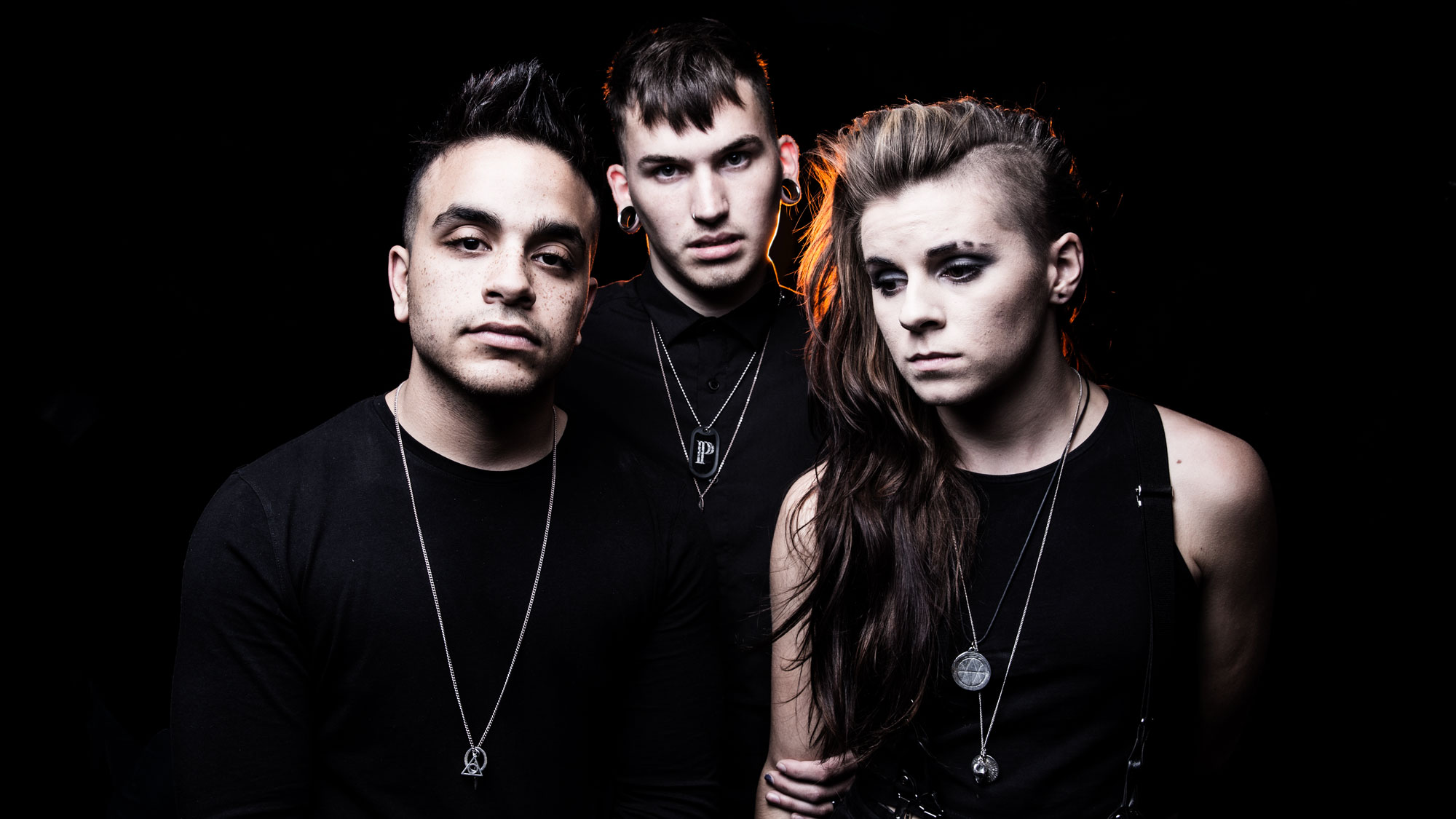 PVRIS has been a very busy band as of late. They're currently playing sold out shows all across the country on their own headlining tour and it doesn't look like things are going to slow down anytime soon. But the band recently spoke to Ali Shutler of Upstream Magazine and revealed that they hope to get back into the studio in the fall.
"We don't get our first break until August and it's not even 100% that we'll get that, something might come up," says Brian. "And then I think we're supposed to record in September or October. That'll be nice," insists Lynn. "We've got a cool spot picked out and for me, writing is really relaxing. It's nice downtime. It's hanging out with Blake and these guys every day. I'm definitely more excited to do stuff in the future now because I know how much we can pull strings," 
As far as the tone of the record goes, singer Lyndsey Gunnulfsen indicated that the band's sound will continue to push the boundaries of a darker landscape.
"It's something to be discussed but I think it'll be expanded upon. The band is very dark and the music is very dark, especially on the next record. I'm not going to give away too much." Lynn said.
So it looks like PVRIS could be hitting the studio in September or October, but until then you can check them out at the following shows:
May 31 Mill City Nights Minneapolis, MN
Jun 02 House Of Blues Chicago, IL
Jun 03 Bunbury Music Festival Cincinnati, OH
Jun 04 St. Andrews Hall Detroit, MI
Jun 05 Phoenix Concert Theater Toronto, Canada
Jun 06 Corona Theater Montreal, Canada
Jun 08 Webster Hall New York, NY
Jun 09 Royale Boston, MA
Jun 10 Royale Boston, MA
Jun 12 Old Port Festival Portland, ME
Jun 17 Radio 104.5 Birthday Bash Camden, NJ
Jun 18 Firefly Festival Dover, DE
Jun 25 The National Richmond, VA
Jun 26 DC 101 Kerfuffle Columbia, MD
Jul 23 Alternative Buffalo's Kerfuffle 2016 Buffalo, NY
Jul 29 Lollapalooza Festival Chicago, IL
Jul 31 Edgefest Oklahoma City, OK
Aug 20 Summer Sonic Tokyo, Japan
Aug 21 Summer Sonic Osaka, Japan