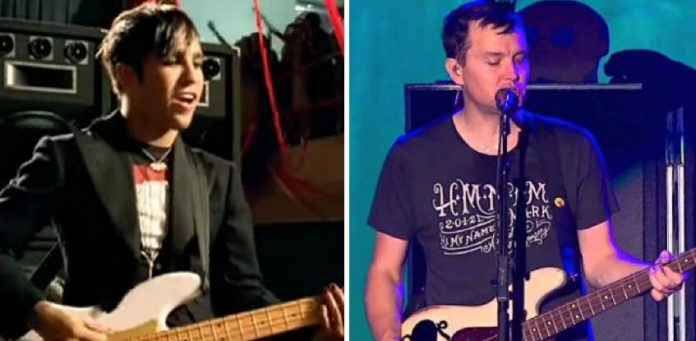 Pete Wentz and Mark Hoppus are known for playing bass and being pop punk legends, and almost a decade ago they teamed up for a kids' show about saving the ocean.
Mark recently revealed on KROQ's Kevin and Bean show and co-host Jensen Karp revealed that they pitched the show to Disney and Nickelodeon, but nothing ever came of it.
The show was called "Bronze Blue" and it was about an underwater pop punk band that sings eco-friendly songs about the environment. The show would have seen the band share their message with the world by touring beaches, and would have featured an evil villain known as The Sushi Chef.
Mark Hoppus, Pete Wentz, and Ashlee Simpson were set to star in the show. Pharrell Williams had also been approached about possibly being part of the series.
Hoppus was set to play Tako, an Octopus who plays guitar, and Wentz was set to play Shrimpy, a big mouth bass who would have been a bass player. Jensen Karp was set to voice the villain, Sushi Chef.
It turns out that the lack of interest in the show from the networks may have been due to bad timing, as a similar show, "Bubble Guppies," was also being pitched at the time, and ultimately it got picked up.
"It was a great idea, great concept… I wrote an amazing rad theme song for it," Hoppus said. "It's so good, it's like 'The Muppet Show' theme song. But we went in two weeks after the people who did 'Bubble Guppies' came in."
"Every time we'd go in [to pitch], we'd start by saying, 'It's about a group of fish,' and you'd see their faces go, 'ugh,'" Karp told Variety. "Some big deal had just gone through."
Patrick Stump and All Time Low were also set to be featured on the show.
At this point it doesn't sound like there are any solid plans in place to continue pushing the show, but Karp did mention that he would be interested in revisiting the idea.
The "Bronze Blue" theme song can be heard below.