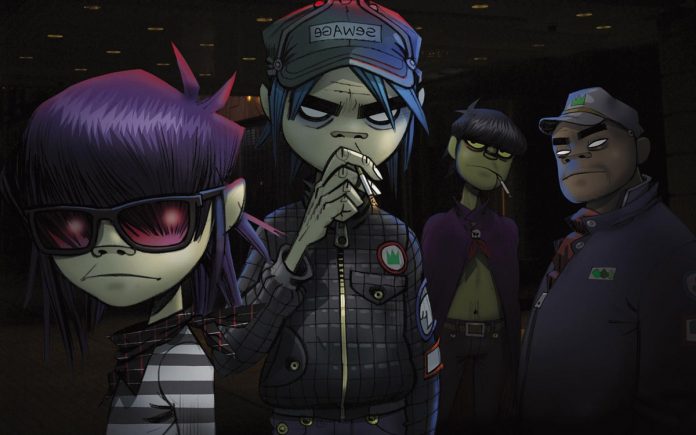 It's been a few years since Gorillaz have released an album and fans have been patiently waiting for some new music. The good news is that new music is definitely on the way, but the bad news is that fans are going to have to wait a little while longer.
Gorillaz collaborator Jamie Hewlett recently took to Instagram to let the world know that the new Gorillaz album is "really f**ckin special" which sounds encouraging. Jamie posted the following on a Gorillaz fan page:
WE GOT JAMIE NEWS! This here is HIM and our friend Linda. JAMIE says new GORILLAZ is special, really f**kin special. Can't be rushed. 2017, yo. F**k. So, guys, that Gorilla Fund, we got time. Go shop, take vacation, that shit aint happening this year. BUT its gonna be all that and more. And….Jamie follows us. So….you got something to say to him and don't wanna get yelled at on his IG by his very serious followers, say it here! HE IS HERE. Watching, reading and digging it. He loves this account and appreciates our repping.