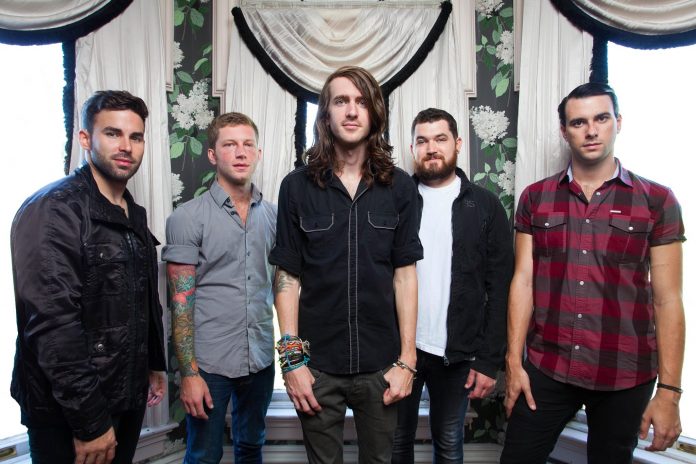 Anniversary tours are all the rage right now and Mayday Parade is going to be getting in on the fun. The release is the one that sort
The release is one that really helped put Mayday Parade on the map The band posted a touching message to their fans on Facebook explaining why they decided to do the anniversary tour. They posted the following:
When we first started the band, the first two songs we wrote were, "Three Cheers For Five Years" and "When I Get Home, You're So Dead". We knew we had something special and tried to record the tracks as fast as we could. We finally felt like we were on to something. The result was our debut EP Tales Told By Dead Friends
Ten years later, we are excited to play that EP front to back along with some other Mayday tracks you may have not heard us play in a while. We plan to do so in some smaller rooms to make it the most intimate tour we've done in a long time. What better way to celebrate than with the fans that made it all possible.
The tour will also feature special guests Modern Chemistry and you can check out the dates below.
Fri Nov 11 – The Social – Orlando, FL
Sat Nov 12 – The Masquerade – Atlanta, GA
Sun Nov 13 – Four Chord Music Festival – Pittsburgh, PA
Mon Nov 14 – The Foundry at the Fillmore – Philadelphia, PA
Tue Nov 15 – The Studio at Webster Hall – New York, NY
Wed Nov 16 – Brighton Music Hall – Boston, MA
Fri Nov 18 – Grog Shop – Cleveland Heights, OH
Sat Nov 19 – The Shelter – Detroit, MI
Sun Nov 20 – Lincoln Hall – Chicago, IL
Tue Nov 22 – Mercy Lounge – Nashville, TN
Wed Nov 23 – Sidebar Theatre – Tallahassee, FL