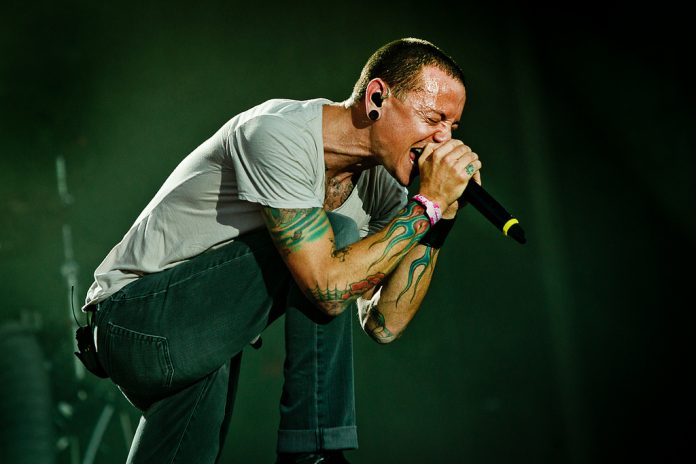 It's been one year since Chester Bennington took his own life, and even though he's gone he's far from forgotten.
Chester's legacy lives on, and his wife and former bandmates have been trying to use his legacy to focus on suicide awareness.
Today the band posted a tribute to Chester on Twitter encouraging people who are feeling suicidal to call 1-800-273-TALK and to visit Chester.LinkinPark.com. Linkin Park posted the following on Twitter:
"To our brother Chester,
It has been a year since your passing – a surreal rotation of grief, heartbreak, refusal, and recognition. And yet it still feels like you are close by, surrounding us with your memory and your light. Your one-of-a-kind spirit has authored an indelible imprint on our hearts- our jokes, out joy and our tenderness.
Eternally grateful for the love, life, and creative passion you shared with us and the world. We miss you more than words can express.
Love,
M, J, D, R, B"
https://t.co/216dQRaZuc #MakeChesterProud #320ChangesDirection pic.twitter.com/v9yA6RB9XU

— LINKIN PARK (@linkinpark) July 20, 2018