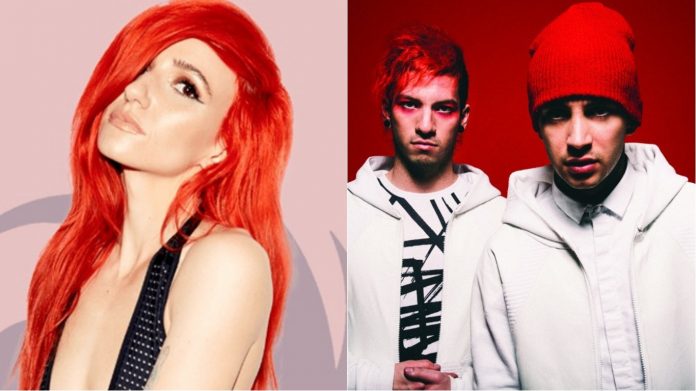 Lights recently released her new album "Skin & Earth" and she took her art to the next level this time around by creating a concept album and a comic book to go along with it.
She recently spoke to Billboard.com about why she wanted to make an album that tied into a comic, and she explained that comics are something she's always wanted to see more of a crossover between comics and music.
"[Comics] are on the forefront of talking about socials issues… I can really identify with the content that I read in comics," she explains. "I've wanted to see that crossover [between comics and music] happen… So I just decided to do it."
She also collaborated with Josh Dun of Twenty One Pilots on the song "Savage" and she had nothing but good things to say about the collaboration.
"He's literally the best," she said. "He has so much character in his drumming, you can tell it's him."