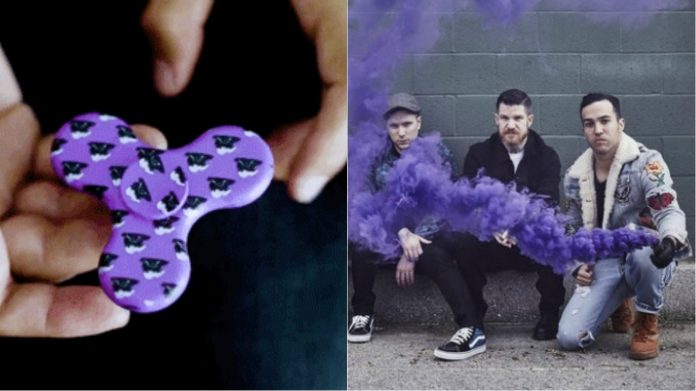 Fidget spinners are all the rage right now, and Fall Out Boy recently unleashed their own fidget spinners on the world when they sent them to some of their top Spotify listeners. It was an awesome gesture, but it left other fans to wonder how they could get their hands on one of the Fall Out Boy fidget spinners.
Related: Pete Wentz Says Fall Out Boy Scrapped Most Of The Songs For "MANIA"
The good news is that the band's top Spotify listeners aren't the only ones who have access to the fidget spinners, as fans who pre-order the album in digital format by clicking here will also be sent a fidget spinner.
The band also released a promo video for the spinners which can be viewed below.