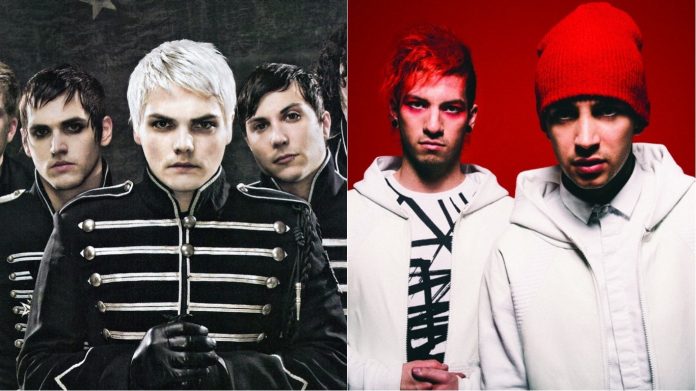 My Chemical Romance might not be a band anymore, but their legacy is far from forgotten. Fans still talk about the band quite a bit, and other bands like to pay tribute to My Chemical Romance from time to time.
Last year Twenty One Pilots released a cover of "Cancer" which was recorded for a MCR tribute compilation that was put together by Rock Sound.
Gerard Way was recently asked about the cover during an interview with PopBuzz, and he says that he was impressed with what Twenty One Pilots did with the song.
Oh yeah. I did hear that one, it was great. I was really impressed. I didn't know what to expect and I was surprised by what I heard. Because there's a bit of rejuggling of parts and I was like 'wow, this almost sounds like a remix' but it's a cover by way of this, kind of, rearrangement and I was really impressed with it. I like that band anyway, I like the sound of that band. I think what they do is really interesting. So, I was psyched to hear that cover.
You can check out the cover below.