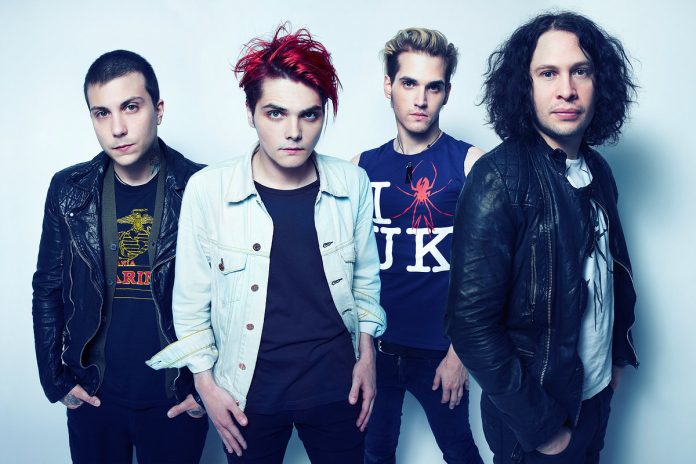 For My Chemical Romance fans the band was more than just a band, it was an idea, it was a way of life, and it was a movement. That's probably why fans have had a tough time dealing with the fact that My Chemical Romance isn't a band anymore, but despite the fact that MCR is broken up, they're still a very hot topic on social media.
The band is arguably more popular on social media now than when they were together, and during a recent interview with PopBuzz, Gerard Way was asked about his reaction MCR's online popularity, and he feels like it fits the theme of the band.
"I did become aware that the band gained more life after breaking up. I mean if you think about the themes of MCR, it was almost supposed to become more powerful in death (laughs). That really fits in."
Last year fans went crazy on social media when a teaser video was posted promoting a 10 year anniversary edition of "The Black Parade" because some thought the clip was signaling a MCR reunion.
In regards to whether or not more special edition releases are on the way, Gerard says it's up to the record label.
"I don't know. We usually let the record company lead with that stuff. Basically, every once in a while they'll come to us and say 'hey, what do you guys think about doing, for example, a 10 year Black Parade release' and we'll be like 'alright, cool'. And then we're a little bit involved just from an art standpoint but don't really get involved much past that. But we have a great relationship with (the record label) Warner Brothers and they really know what our vibe is so they've kinda understood what we do. It's nice and easy."