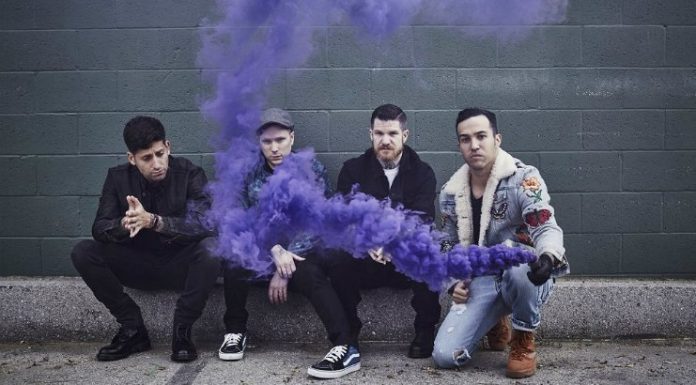 Fall Out Boy fans weren't happy when the band announced that their upcoming album "MANIA" was being pushed back to 2018, but the band is doing their best to try and make the wait a little bit easier for the fans.
Related: Pete Wentz Says Fall Out Boy Scrapped Most Of The Songs For "MANIA"
The band has always shared a special connection with their fans, and they're letting them know that they're appreciated by sending them special limited edition fidget spinners. That's right, Fall Out Boy are sending out fidget spinners.
Photos of the fidget spinners are surfacing online and it appears that they're sending them to their top listeners on Spotify, and they're not just your average fidget spinners, they also light up.
Me and my mom just got our @falloutboy Mania fidget spinners!! #SpotifyFansFirst pic.twitter.com/GSB1MUeIBB

— {👻 Lorelei 🎃} (@Philcatcher) September 29, 2017
IT LIGHTS UP TOO???? @falloutboy #SpotifyFansFirst pic.twitter.com/N9dusxG7b2

— {👻 Lorelei 🎃} (@Philcatcher) September 30, 2017