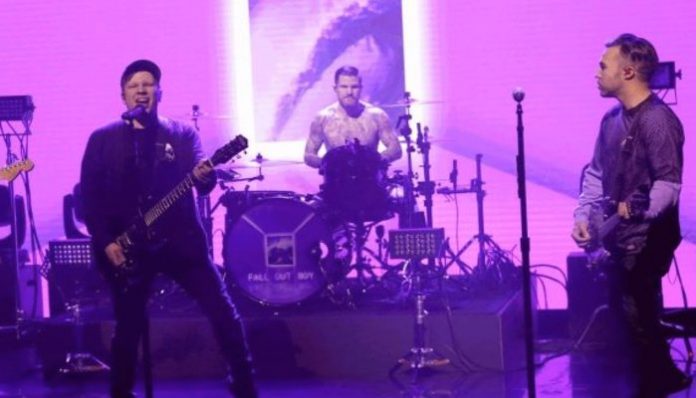 Fall Out Boy fans waited a year for the release of "MANIA" and they were rewarded last when the album was released on January 19.
It looks like the band has another hit on their hands, as "MANIA" is their fourth album to reach number one on the Billboard 200 chart.
According to Billboard, the album earned 130,000 equivalent album units in the week ending on January 25th, 117,000 of which were traditional album sales.
It was also the best selling vinyl LP since The National's "Well Beast" sold 14,000 LPs when it was released in September of 2017. "MANIA" sold 13,000 copies on vinyl.
The band's previous albums "American Beauty/American Psycho" (2015), "Save Rock and Roll" (2013) and "Infinity on High" (2007) all managed to hit number one as well.