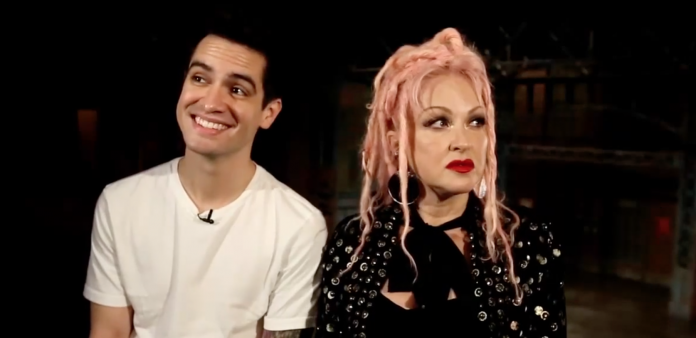 Panic! At The Disco are currently electrifying audiences across the country, and a special guest recently joined the band on stage during their New York show.
Cyndi Lauper wrote the music and lyrics for "Kinky Boots" which Brendon Urie starred in on Broadway last year, so it's safe to say that having Lauper join him on stage was probably a pretty big thrill for the frontman.
Together they busted out the Cyndi Lauper classic "Girls Just Wanna Have Fun" and a clip of the performance can be seen below.