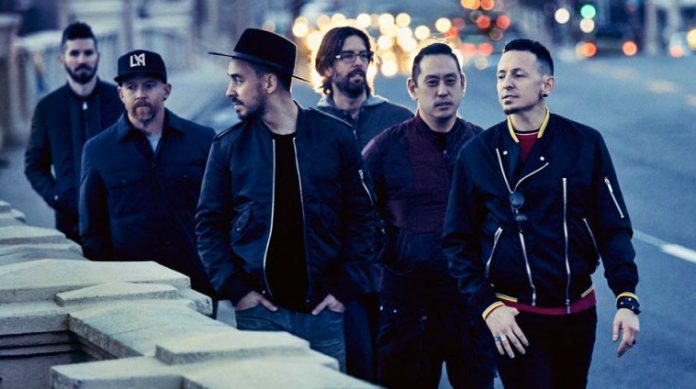 Linkin Park are getting ready to release "One More Light" but so far all of the new tracks have been met with major backlash from the fans due to the heavy pop and EDM influence in the music.
Fans are longing for the days of "Hybrid Theory" but singer Chester Bennington recently told fans to move on.
"When we made Hybrid Theory, I was the oldest guy in the band and in my early '20s. That's why I guess I'm like: 'Why are we still talking about Hybrid Theory? It's f–king years ago. It's a great record, we love it. Like, move the f–k on. You know what I mean?"
The comments only intensified the backlash, and Bennington later took to Twitter to clarify that they appreciate fans of all their albums.
Hybrid Theory, Meteora, Minutes to Midnight, A Thousand Suns, Living Things, the Hunting Party & One More Light = LINKIN PARK 🙏

— Chester Bennington (@ChesterBe) May 10, 2017
Slipknot and Stone Sour frontman Corey Taylor recently joined Shmonty In The Morning, and he noted that although he can relate to Chester's frustration, he thinks Linkin Park should be grateful for what they have.
"I understand where he's at. God, I would've never say it the way he did, but you get frustrated and you want people to embrace the evolution. At the same time, you should probably be very, very fortunate that people this far along the line still love that music you made."
He also praised "Hybrid Theory" for being a great album, and said that people loving the album is actually a good problem to have.
"For what it's worth, it's a great fusion rock album. It's got pop elements to it, the songs are great, so if you're going to have a problem, it's a good problem to have … Be fortunate for what you have, be fortunate for that fact that people are still coming to see you to hear the music. Give it a little time, you have to give it a little time. In retrospect, maybe two or three years from now you put out an album and it makes them appreciate this one more. You have to pick your spots, dude, and this is coming from the guy who's notorious for running his mouth."
You can check out the interview below.