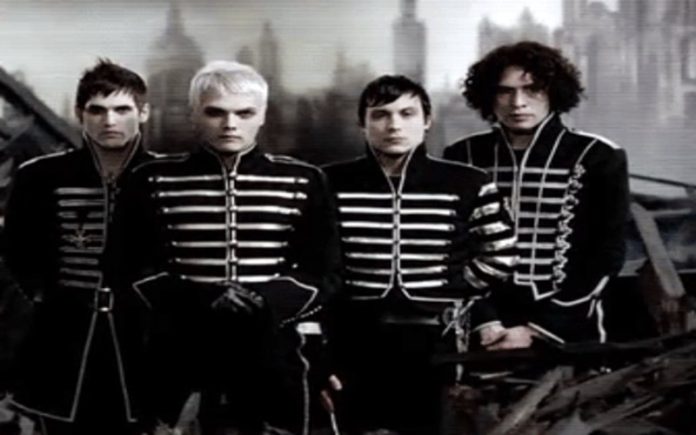 When My Chemical Romance broke up fans all over the world were devastated because the band was beloved by millions and it was hard to see them go. Over the past few years the members have been involved in various side projects but fans have been begging for the return of My Chemical Romance.
All of the My Chemical Romance social media accounts are usually pretty quiet for the most part, but today they posted something that's got everyone in an uproar. They posted a short video featuring the opening notes from "The Black Parade" with a flag waving. Then the date 9/23/16 flashed on the screen.
You can check it out below.
— My Chemical Romance (@MCRofficial) July 20, 2016
As most My Chemical Romance fans know 2016 marks the 10 year anniversary of "The Black Parade." Could MCR be planning a reunion of some kind? Sound off in the comments below.