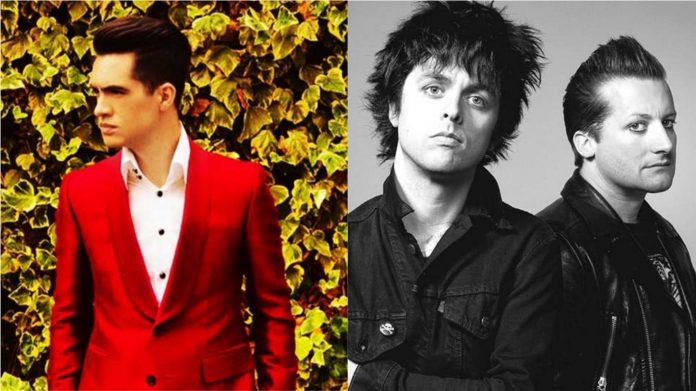 Brendon Urie has had a big year already, as Panic! At The Disco continues to reach higher levels of success, and he also got to be part of one of Taylor Swift's new singles from her upcoming album.
Even though Urie is a busy man he still takes the time to connect with fans thought his live-streams on Twitch, and a fan noted that they would like to see him collaborate with Green Day.
The Panic! At The Disco frontman made it clear that he is very much on board with that idea.
"Same though about Billie Joe Armstrong! I had the opportunity to meet him and the rest of the band – that was kinda crazy. I mean, Mike Dirnt [bass] is one of the nicest people I've ever met – as well as Tré [Cool, drums]. They're all so kind. And this was at a party where hundreds – maybe even thousands – of people were in that room. It was just intense. And they're so personable, and very, very nice. And I would love to do music with them, because they're just so fucking talented, and they had everything to do with me getting in to punk rock."
Do you want to see Brendon Urie and Green Day do a song together? Sound off in the comments below.
Brendon Urie talking about how he'd love to collaborate with Green Day has me in tears pic.twitter.com/AXsJktAiU0

— irene (@ONEOFMYLlES) July 9, 2019
H/T Rock Sound