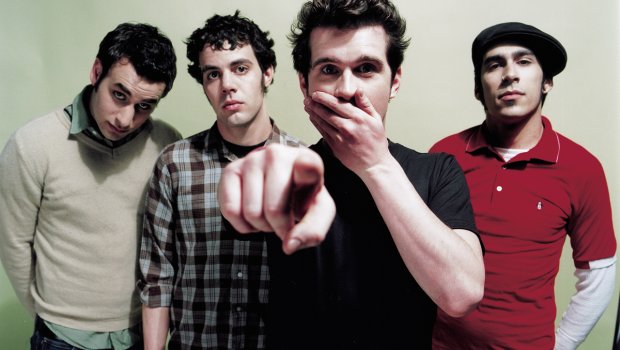 Thrice and Brand New are two of the most influential bands in their respective scene and they hit it hard for many years. But in 2012 the band decided it was time to put the guitars away and they called it quits. It was a sad, sad day.
Luckily the group is back together and they just released a new album titled "To Be Everywhere Is To Be Nowhere" and the band will also be on tour most of the summer. So what inspired the band to get back together? According to guitarist Teppei Teranishi, Brand New got the ball rolling after he and Dustin went to one of their shows.
"We're good friends with [Brand New], so we started talking to them. At that point they were on a two-week West Coast run, and we were asking about what it was like to tour like that," Teppei said while speaking to Live Nation. "That was the catalyst of starting to think about coming back, and doing it at a capacity that makes sense for everybody."
Well, it's a good thing that Dustin and Teppei went to that Brand New show right? In the rest of the interview Teppei goes more into detail about the reunion, the writing process and more and you can check out the full interview here. You can also check out Thrice on tour in the US this month and they're also set to play some overseas shows in August.