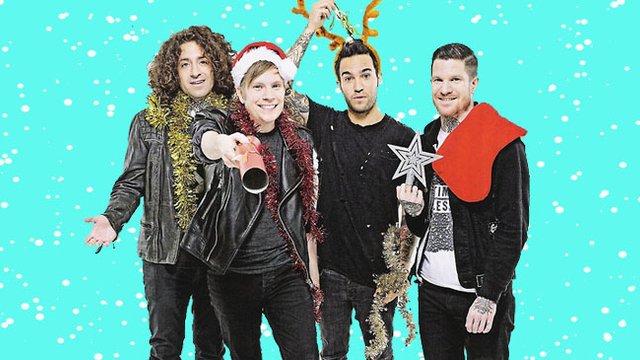 It's been a long wait, but Christmas is finally here, and Christmas enthusiasts are jumping with joy.
Of course Christmas isn't for everyone, and we've kept that in mind with this list of 5 pop punk Christmas songs that you need in your life right now.
Whether you love Christmas or hate Christmas, there's something for you in this post, so sit back, press play, and say "bah humbug" or spread some Christmas cheer. The choice is yours.
#5 – Fall Out Boy "Yule Shoot Your Eye Out"
#4 – Relient K "Have Yourself A Merry Little Christmas"
#3 – MXPX "Christmas Day"
#2 – Blink-182 "I Won't Be Home For Christmas"
#1 – Sunrise Skater Kids "12 Days Of A Pop Punk Christmas"