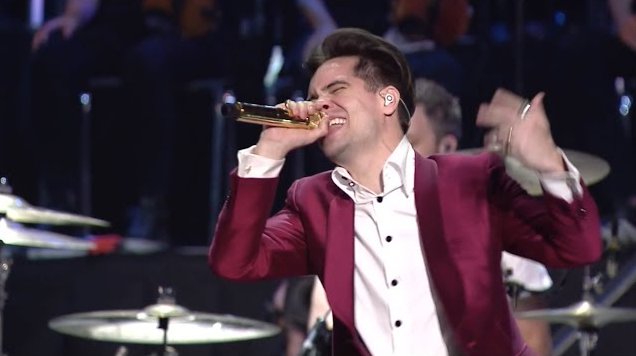 Panic! At The Disco recently wrapped up the Death Of A Bachelor Tour and now Brendon Urie is going to be shifting gears as he prepares to star in "Kinky Boots" on Broadway.
It looks like it could be a while before the band plays live again as Brendon will be on Broadway from May until August, but luckily there are still plenty of live videos circulating to help fill the void.
We decided to put together 5 essential live performances that any Panic! At The Disco fan can enjoy, and you can check them out below.
#5 – Miss Jackson (Reading Festival)
#4 – Hallelujah (Acoustic)
#3 – Starboy (BBC Live Lounge)
#2 – Bohemian Rhapsody (Reading Festival)
#1 – Death Of A Bachelor (Ellen)