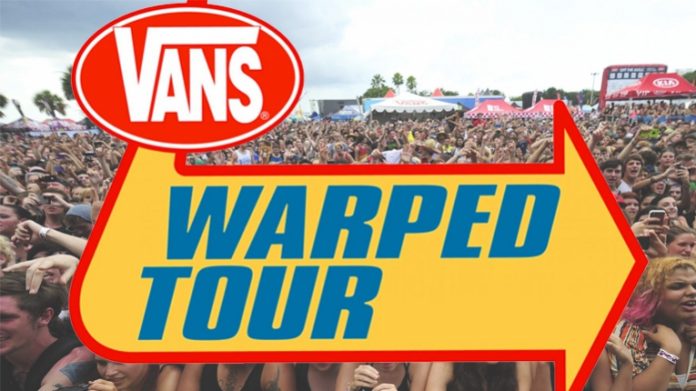 Kevin Lyman recently made a huge announcement when he revealed that 2018 will he Warped Tour's last year as a full tour. What will happen with the brand after that is unclear at this point, but it's safe to say that Warped Tour will be looking to go big in 2018.
There have been various big names rumored for the 2018 Warped Tour, but as of right now no official announcements have been made.
Luckily fans won't have to wait too much longer for announcements, as Kevin Lyman confirmed that the lineup will be officially announced on March 1st.
Lyman posted the following:
It always sucks.. so you will get it on March 1st.

— KevinLyman (@KevinLyman) January 5, 2018
Kevin Lyman also recently noted that a few of the dates have been changed, and you can get more detail below.
letting you know a couple of date changes for @VansWarpedTour
Cleveland is now 7/18, Cincinnati 7/19, Atlanta 7/31, Charlotte is 8/2, sorry but drive was very long out of Toronto & we got away 1st day of school in Atlanta.

— KevinLyman (@KevinLyman) January 6, 2018